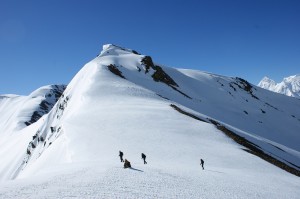 Most of you may not be aware, the skiing opportunities that Pakistan has to offer. Though skiing is in its initial stages in Pakistan, there are various skiing spots that you can go to. For skiing enthusiasts all over the world, Pakistan offers some fine skiing destinations with stunning scenic vistas. These skiing destinations include Malam Jabba, Naltar in Gilgit, Astore, Nathiagali and many others. However, of all the destinations Malam Jabba some 300 kilometers from Islamabad offers excellent skiing opportunities. Most of these famous ski destinations in Pakistan have good facilities; a couple of chair lifts and great sliding and here are plentiful alternative winter activities are available.
Let's, In the lines below we discuss these skiing destinations individually to know more about their location, transportation, accommodation and other services.
Naltar in Gilgit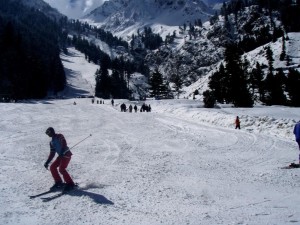 We start our journey from Naltar in Gilgit. Naltar lies in the Gilgit Karakoram range and known as a one of the oldest skiing resorts in Pakistan. It is 40km from Gilgit, here can be reached by jeeps. Public Transport is available from Gilgit to Naltar during a specific time, after that you have to make your own arrangement. It is a forested village known for its wildlife and magnificent mountain scenery. Here is a base camp of Pakistan Air Force, and the Ski Competitions are held at Naltar under the supervision of PAF. There are ski lifts, which are under the 'Ski Federation of Pakistan'.
Accommodation
Near to the Naltar valley for tourists and visitors best accommodation facilities are available. For a most reliable and friendly accommodation is the modest Hilltop Hotel with three, very unpretentious double rooms, a permanent tent and a garden where you can pitch your own tent.
Skiing Period

The period of January to march is considered a skiing season in Naltar.
Malam Jabba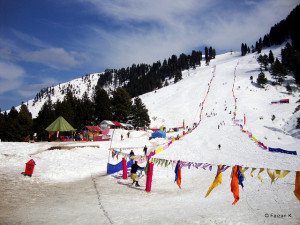 Malam Jabba is a Hill Station in the Karakoram mountain range nearly 40 kilometers from Saidu Sharif in Swat Valley, known as a major and the most beautiful skiing destination in Pakistan. It is 314 kilometers from Islamabad and 51 km from Saidu Sharif Airport.
Malam Jabba is the only ski resort in Pakistan owned by the Pakistani Tourism Development Corporation having a ski slope of about 800m with the highest peak of the slope 2804 m (9200 foot) above sea level. This Ski Resort was the joint effort of the Pakistan government with its Austrian counterpart, equipping with modern facilities including roller/ice-skating rinks, chair lifts, skiing platforms, telephones and snow clearing equipment.
Location
Location of Malam Jabba is as high in the Hindu Kush, surrounded by the Karakorum's, north east of Saidu Sharif, and is striking. High altitude and 2-3m of winter snow make it fairly snow-sure and besides the skiing there are many hiking options too.
Accommodation in Malam Jabba
There are numerous hotels in Malam Jabba to get instant and immediate accommodation. Hotel Zahgeer Continental, Number Eleven, Peacock Houseboats, Hotel Sadaf, The Residency, The Mandalay Houseboats, and Dawer Heaven are considered best as a residence here.
Time for Skiing
Ski season in Malam Jabba usually runs from January to March, with approximately 16 feet of snow falling during this time. The resort is accessible by road transportation from Islamabad, with a journey time of about 6 hours.
How can be reached?
Here can be reached by road transportation via the Saidu Sharif-Kalam road, situated just off the Karakoram highway, one of the country's major thoroughfares. The journey to the ski resort takes roughly 6 hours by road from Islamabad and under 1 hour from Saidu Sharif. The road leading to the resort is of a high standard, a pleasant rarity in Pakistan.
Islamabad is the principal port of entry for visitors getting in by air from foreign addresses and connecting flights to Saidu Sharif are available from the capital as well as from Peshawar. From the airport at Saidu Sharif, the 30 miles away ski resort of Malam Jabba is quickly and easily accessible via road transportation.
Astore Valley
Astore Valley is located in the Astore District in the Pakistani region of Gilgit-Baltistan. The valley, adjoining the eastern side of the mountain Nanga Parbat, is about 120 km long, having area of 5,092 km2 (1,966 sq mi). Astore valley has a moderate climate during summer.
Time of Skiing
Generally, in winters it can snow up to 6 in (150 mm) in the main valleys and up to 2 to 3 ft (0.61 to 0.91 m) in the mountains. In Mirmalik valley it snows up to 6 ft (1.8 m) in February.
Nathia Gali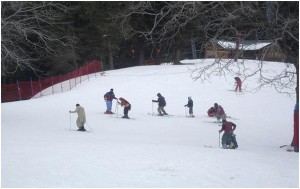 Nathia Gali is a mountain resort town or hill station in Hazara in the province KPK of Pakistan. It is a part of the Galyat range, where several hill-stations are situated, closely connected to each other, and with their names mostly ending in 'Gali'. Nathiagali is known for its scenic beauty, hiking tracks and pleasant weather, which is much cooler than the rest of the Galyat due to it being at a greater altitude. It is situated 34 kilometers at one hour's ride away from both Murree and Abbottabad, lying midway between these two positions. The drive time from Islamabad is usually about two hours, unless there is a lot of traffic.
Time for Skiing
Winters (November to February) in Nathia Gali are very cold and chilly. In December and January, heavy snowfall occurs here. This is the best time for skiing here.
Accommodation and Shopping
Some Hotels, Rest houses and Cottages equipped with server amenities are located here for tourists stay. In summer (1 May to 31 August), they charge very high rates and normal in other days. A small market is also exists here where all the basic necessities of life are available.
How can be reached here?
The town is connected from Abbottabad and Murree by Nathiagali road. Public transport runs daily from Abbottabad and Rawalpindi to Nathiagali.
Note: During the months of December and January, heavy snowfall occurs in this area and the road which leads to Nathiagali is block due to heavy snow.
Fairy Meadow Area in Nanga Parbat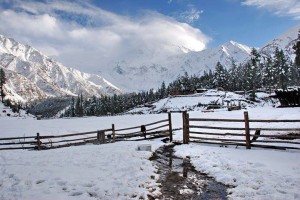 Fairy Meadow Area located in Chilas in the Northern Areas of Pakistan close to the Nanga Parbat. This is connected with Karakorum Highway and from KKH jeep road leads to the Tato or Jehal 2700M then 3hrs trek to Fairy Meadow.
Accommodation
Here is lack of the availability of proper accommodation, but there are huts here for an overnight where you trek up and can do ski.
Skiing
On that point are no lifts, have trekked up, then ski down, you induce to employ some other means for skiing here.
Time for Skiing
Time for skiing depends over the snow fall normally after mid of December to March.
Shimshal in Hunza Valley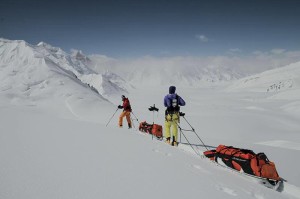 This valley is in the extreme north of Hunza Valley, which is one of the furthest valleys of Hunza borders with China. There is jeep road 53 km from KKH at Passu, through the narrow gorge along the Shimshal River.
Location
The main Shimshal village is at the elevation of 3100M in Karakorum Range. To the north and northeast of Shimshal lies Chinese Turkistan, to the south east Baltistan, to the south Nagar and to the west Gojal /Hunza.
How Can Be Reached Here?
This remotest village of Hunza has become accessible by jeep able road in October 2003.
Skiing Here
There are many possibilities to ski in this valley in different areas, depending over the snow fall, it is a long valley of the Pamir and near the lake there is small peak 6050M, Snow Peak even you can do ski from the top of this peak in summer. There is much natural slop here in different valleys. You may do here late December to April.
Deosai in Skardu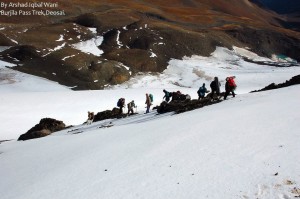 Deosai, a vast high altitude plateau south and west of Skardu, bordered with Indian Kashmir and altitude is 4000M around.
Skiing Possibilities
It is snow covered most of the year and are different slopes here where you will go up by trekking or hiking then you may do ski.
Skiing Season
It is snow season is after 15th of December to beginning of March. This uninhabited alpine grassland has numerous clear streams with unusual snow trout. There is also big lake there.
How can be reached here?
A jeep road leads to this plateau from Skardu. Skardu is connecting to Islamabad by flight and by road. By road two days travel in the middle you may have night in the hotel.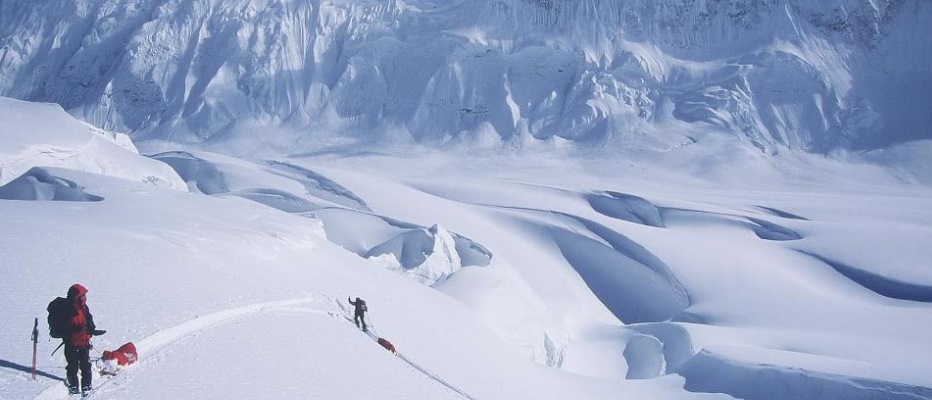 Essentials for Skiing
After knowing about the major and popular skiing destination, certainly you want to visit a skiing location in Pakistan to enjoy skiing here. But, before planning about a skiing tour, let me tell you some about skiing resources to make your skiing tour more and much successful.
Skiing is a recreational activity and competitive sport, and it needed a lot of care and safety. Your know-how about the destination, the environmental condition of location and the proper availability of equipments is very important to make your skiing successful.
The most significant thing is money, because skiing is a very expensive activity and it called for a great deal of money to fix the necessary arrangements for it.  Choose a destination and after that arrange a handsome budget before travelling to the site. The other things have significant contribution to your skiing activities included:
Snow Jackets and Snow Pants
 Ski Glasses
 Ski Mask
Long Johns
Extra warm socks
Digital camera
Cross Country/ Slope ski's
First Aid (injuries or illness are possible)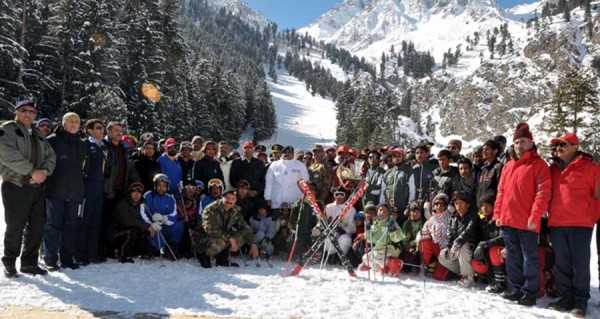 Ski Schools and Club in Pakistan
Skiing is rapidly gaining popularity in Pakistan. Several governed bodies are putting their best efforts for the development of skiing in Pakistan. They have a goal of producing skiers of international repute in the near future. The Ski Federation of Pakistan, Army High Attitude School, Alpine Club of Pakistan, Pioneer Sports and Ski School have a significant contribution in the development of skiing in Pakistan.
Ski Federation of Pakistan                                          
The Ski Federation of Pakistan is the national governing body to develop and promote the sport of Ski in the Country. In December 1990, it was formed by Chief of the Air Staff, Pakistan Air Force as its Patron in Chief and the Vice Chief of Air Staff as the President of the Federation. National Championships are held annually and Pakistani skiers have also represented the Country in international competitions. This Federation is affiliated with the International Ski Federation (FIS) and the Asian Ski Federation (ASF), and also affiliated with the Pakistan Olympic Association (POA) and the Pakistan Sports Board (PSB). It has so far arranged thirteen National Ski Championships.
URL: http://paf.gov.pk/ski_federation.html
Army High Attitude School
Established in Rattu (Northern Area of Pakistan) in December 1987, Army High Attitude School trains troops in High Altitude and Mountain Warfare operations including skiing. The courses offered by this school, including Training activities of various courses run at this institution included High Altitude Warfare Course, Mountain Warfare Course and Ski Course.
URL: https://www.pakistanarmy.gov.pk/AWPReview/TextContent.aspx?pId=287
Alphine Club of Pakistan
Alpine Club of Pakistan is providing the national forum for nature and adventure lovers who are fascinated by the charm and the challenge of the mountains, and are endowed with the spirit of mountaineering, climbing and skiing.
URL: http://alpineclub.org.pk/
Pioneer Sports and Ski School
Pioneer Sports and Ski School office in Drukhsela Swat, Khyber Pakhtunkhwa Pakistan is with an aim to promote winter sports and explore the potential of our young generation, by giving them proper and professional training and polish their skills to enable them to show their talent in the national and international ski competitions.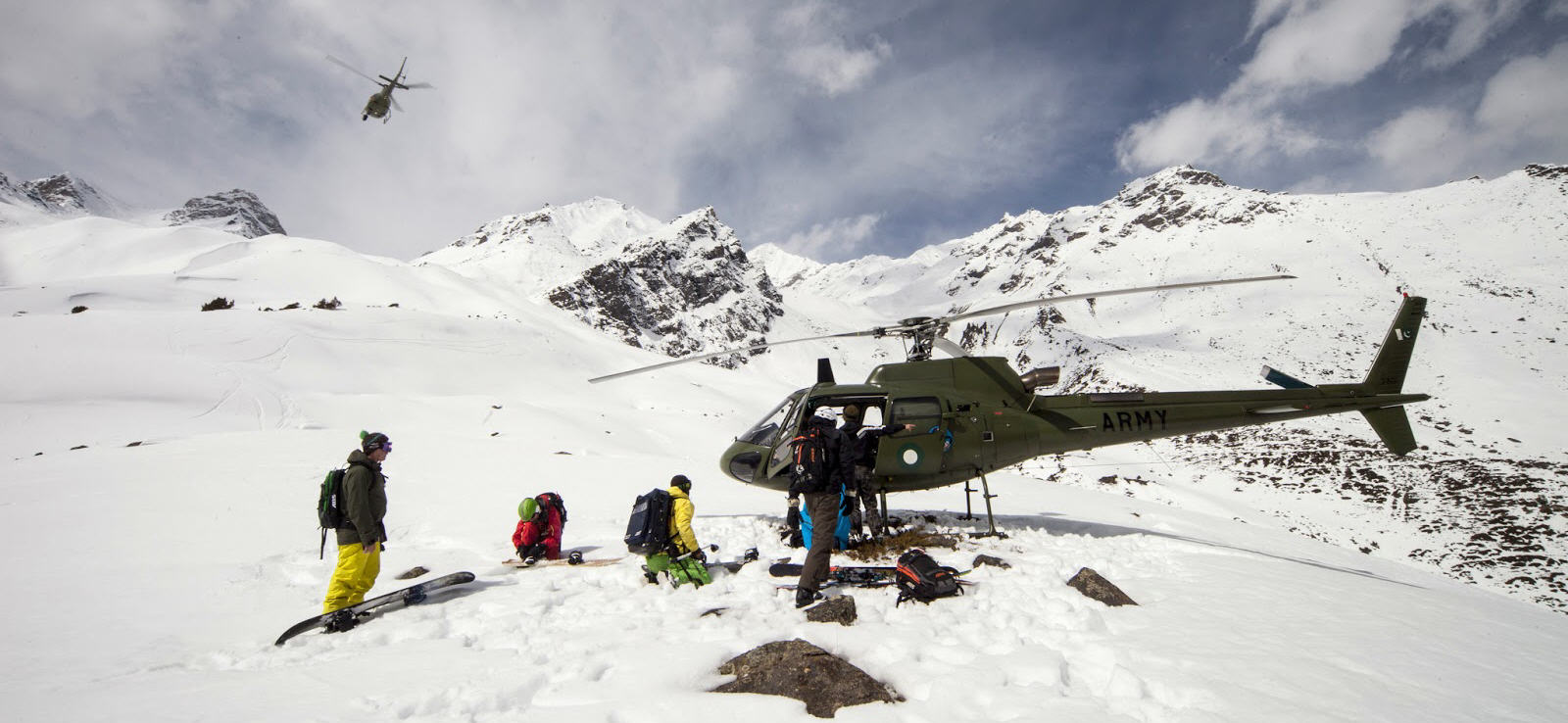 Heli Skiing in Pakistan
It is an off- track, downhill skiing or snowboarding that is accessed by a helicopter, as an opposed to a ski lift, and is essentially about skiing in a natural, albeit highly selected environment, without the exertion required for hiking in these countries as in ski touring or ski mountaineering. Heli Skiing is not common but gaining popularity in Pakistan with the passage of time. As we discussed earlier, there are several adventurer destinations in Pakistan, and there are endless possibilities for Heli-Ski runs in these destinations. Heli-Skiing offered at skiing locations in Karakorum Mountains and Gulmarg also is growing rapidly; no-doubt the future of Heli Skiing is very bright in Pakistan. I will write more about it in some of my future post soon, Mean while enjoy a Heli Skiing Video here: Heli-skiing in Karakoram Mountains of Pakistan