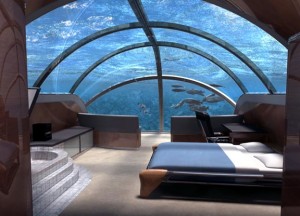 If a usual hotel on dry land appears a little boring, then Jules Undersea Lodge in Key Largo, Florida U.S.A is the only place for you. Jules is the unique undersea hotel. But don't be fooled into thinking this is just a trick. If you want to get into this hotel then you're going to have to scuba dive 21 feet under the surface of the sea.
Jules' Undersea Lodge, named after the author of the famed maritime story 20,000 Leagues under the Sea, is the world's first underwater hotel. At first built in the early 1970s as a groundbreaking research lab off the shore of Puerto Rico, the Lodge has been in business in Key Largo, Florida since relocating there and opening its hatch to the public in 1986.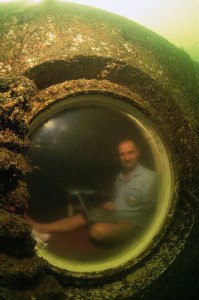 Honestly a pioneering concept, Jules' Undersea Lodge claimed status as the world's only underwater accommodation accessible to the public until recent years when ecotourism has become all the temper. Many celebrities have enjoyed a stay including Steve Tyler of Aerosmith, John Fishman of Phish and former Canadian Prime Minister, Pierre Trudeau.
Visitors to Jules who are not specialized divers will go through a 3-hour crash course in scuba diving before shacking up in their room for the night. After all, the doorway to the hotel is 21 feet underwater on the sea floor. If you are a diving fan, the Undersea Park is your Mecca. Also to the scuba crash course, the staff of Jules' Undersea Lodge offers common scuba certification courses and diving tours.
After diving down and resurfacing through the wet room access, residents can doff their scuba clothe and take pleasure in all the amenities of modern life 21 feet below the surface. Supporters marvel at unobstructed views sea life in their normal settings through 42 inch windows. Completely stocked with modern conveniences like air-conditioning, hot showers, a stereo and a DVD player this hotel is perfect for the romantic escape or the adventurer who truly desires an exclusive experience. Once underwater, visitors do not have to come back until they wish. Dinner and breakfast are provided by the world's only "mer-chef" and delivered punctually at 6:00PM (dinner) and 8:00AM (breakfast). I would advise a stay at the Undersea Lodge to anyone with a daring spirit.