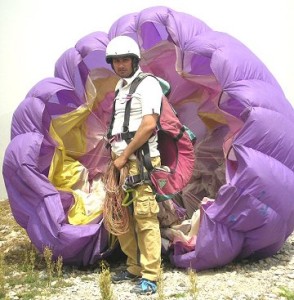 by M Faisal Nisar
Above is my memorable picture during ground handling in Para Gliding Course, held near Khanpur Dam, by Pakistan Army Physical Training (ASPT) School in 2010.
After a long wait finally got some time to share these pictures here, the story is too long, but to cut it short, this is one of the amazing experience of my life and I will be gliding more and more in coming years and will remember that this is where my Gliding begins.
I have tried to place different pictures here as memories of the course (sorry unable to put pictures of all), but these pictures can not describe the actual experience gain and fun we have during the course, I am really thankful to all the training staff, mess staff, course mates and specially to Captain Bukhari on organizing such course and giving us a life time experience.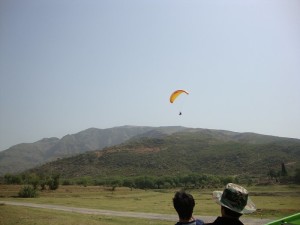 This is a demonstration flight using Para Glider, by one of the staff member of PT School.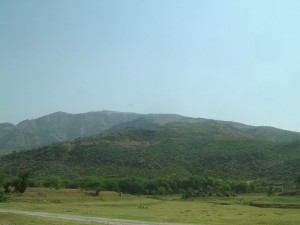 I hope you can see the small Hang Glider taking off in center above the cliff, demonstrating before our first ground handling training.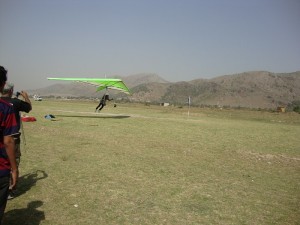 Sir Mustafa, a staff member of PT School, landing with Hang Glider.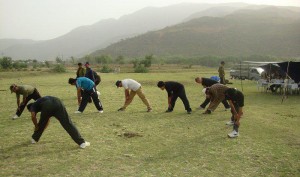 Routine warm up exercise before starting ground handling training.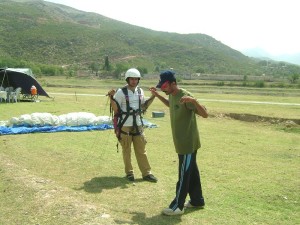 Taking instructions from a senior Para Glider, Sir Raza, a staff member of PT School.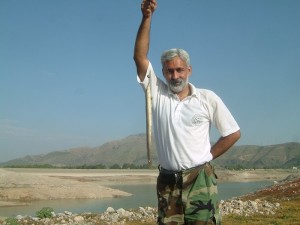 Our honorable Sir Captain Bukhari, taking advantage of being on Khanpur Dam, Fishing during training breaks.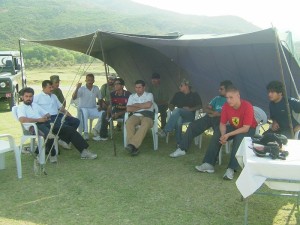 Para Gliders, instructors and trainee taking rest during lectures and ground handling sessions.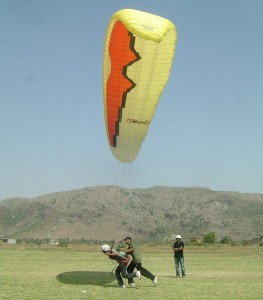 One of our course mate, during Para Gliding training session. Another course mate Merchant Navy Capt. Tanveer observing and learning.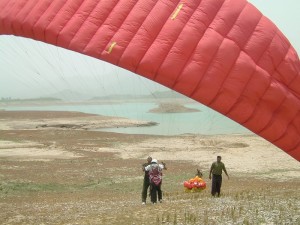 Testing the winds before going in action.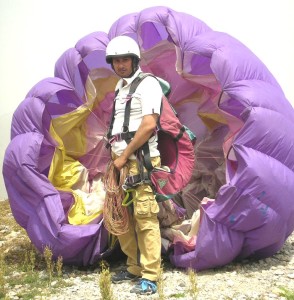 Me (M Faisal Nisar), waiting for my turn with my shoot.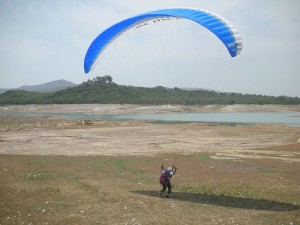 Captain Bukhari, enjoying the ride in good wind.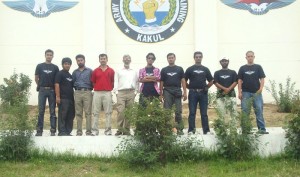 During a day off, we visited PT School in Kakul, Abbottabad. A group photo of our course mate, with our Instructors.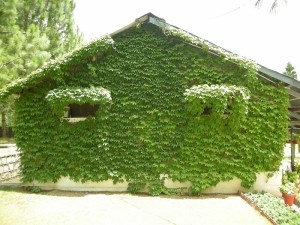 Side view of the office of Commandant ASPT.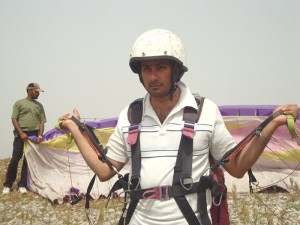 Back to Para Gliding, Me taking position before my first high altitude Para Gliding flight.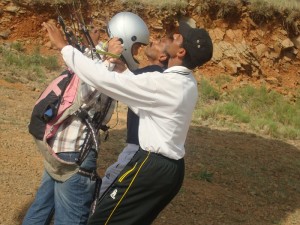 A course mate, setting up under supervision of instructors, before taking off for high altitude flight.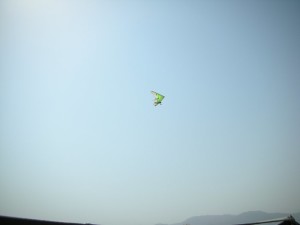 One of PT Staff member flying in Hang Glider.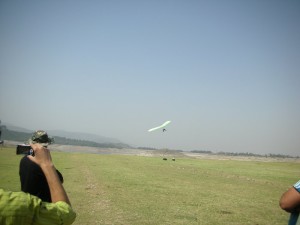 A smooth Hang Glider coming for landing.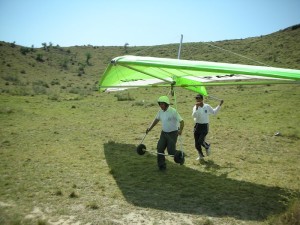 Me, taking a good feel of Hang Glider.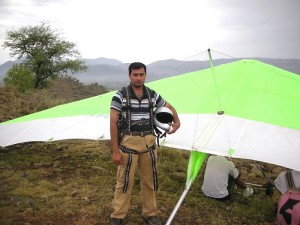 Although ready for Para Gliding but right now posing with Hang Glider, while waiting for wind to get stable for flight.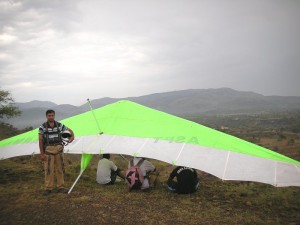 Another pose of Glider Pilot, on high grounds, while we wait for the stable wind.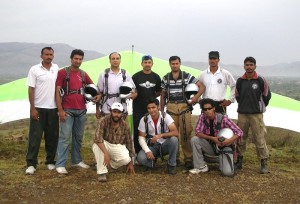 Here are most of the members of our Gliding course, along with couple of instructors and Captain Riaz (in middle).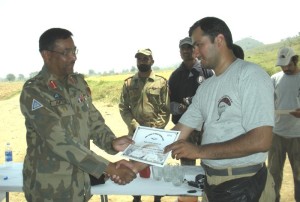 Getting certificate from Commandment Army Shool of Physical Training, on completing the Para Gliding course.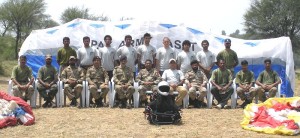 A Group Photo with Commandant ASPT, on closing day of our Para Gliding course.